Member profile
Professor Patrick J. Wolfe
Last updated: 20 July 2021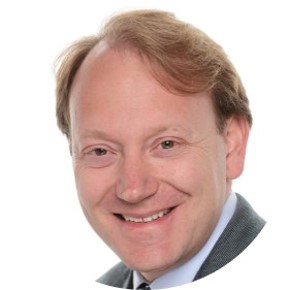 Professor Wolfe​ holds chairs in statistics and computer science at University College London, where he specialises in the mathematical foundations of data science.
A Royal Society Research Fellow and EPSRC Established Career Fellow in the Mathematical Sciences, he is Executive Director of UCL's Big Data Institute and its Centre for Data Science.
He has played a leading role in establishing the Alan Turing Institute and in shaping its priorities through an extensive programme of engagement with a diverse range of experts and stakeholders. 
A past recipient of the Presidential Early Career Award for Scientists and Engineers from the White House, he has provided expert advice on applications of data science to policy, societal and commercial challenges including to the UK and US governments and to a range of public and private bodies. 
He serves on the editorial boards of the Proceedings of the Royal Society A (Mathematical, Physical & Engineering Sciences) and the Journal of the Royal Statistical Society B (Statistical Methodology), and most recently was an organiser and Simons Foundation Fellow at the Isaac Newton Institute's 2016 programme on Theoretical Foundations for Statistical Network Analysis.
Register of interests
In line with FSA policy and established good practice for accessing external expertise, Scientific Advisory Committee members are required to declare any personal or non-personal interests which represent a real or potential conflict in respect of general or specific aspects of work undertaken. Interests will be managed in accordance with the FSA's policy and guidance. 
If members have interests not specified in these notes, but which they believe could be regarded as influencing their advice or other work for FSA, they should declare them. However, members are not under any obligation to search out interests of which they might reasonably not be aware. For example, either through being unaware of all the interests of family members, or of not being aware of links between one company and another. 
Current interests
Personal
Category of interest
Organisation / Body and Nature of Interest (period)
Direct employment

University College London, Professor of Statistics and Honorary Professor of Computer Science

Executive Director, UCL Big Data Institute and UCL Centre for Data Science

Purdue University in the USA, Professor and Frederick L. Hovde Dean of Science

Other fee-paid work from relevant organisations, consultancies

Data science executive education consultant for global engineering firm Arup (UK)

Membership, affiliation, trusteeships or decision-making position with relevant organisations

Editorial board service, no remuneration: Proceedings of the Royal Society A

Editorial board service, no remuneration: Journal of the Royal Statistical Society B

NTU Singapore Data Science & AI Research Centre Scientific Advisory Board

IEEE Signal Processing Society Special Interest Group on Big Data and Technical Directions Board

IEEE Signal Processing Society Data Science Initiative Steering Committee

UK Data Sharing Principles Group

Lloyd's Register Foundation Advisory Council

Whitechapel Think Tank on disruptive innovation in financial services

UK Medical Research Council Computational Genomics and Analysis Training Centre Scientific Advisory Board

Non-executive director of Turing Innovations Ltd

Non-executive director of the Alan Turing Institute charity

Other personal interests

Spouse is a partner (Principal) with consulting firm PwC (USA), working at the intersection of its Operations and Consumer and Retail teams
Non-personal
Category of interest
Organisation / Body and Nature of Interest (period)

Fellowships endowed by relevant organisations

Royal Society Research Fellow

EPSRC Established Career Fellow in the Mathematical Sciences

Indirect financial or non-financial support from relevant organisations

Through UCL's Big Data Institute the FSA sponsors a postdoctoral fellowship in data science for food