Member profile
Professor John O'Brien
Last updated: 20 July 2021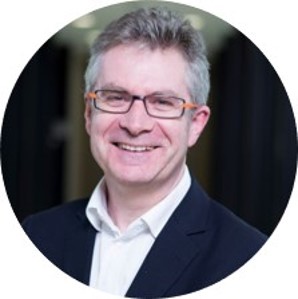 Professor O'Brien is Founder of the Food Observatory, UK and a Visiting Professor at Ulster University, Coleraine. In his previous career to 2018 he led the Nestlé global competence centre for Food Safety & Quality and the company's Food Safety and Integrity Research Programme in Lausanne, Switzerland. He is also a former head of food safety for the Danone Group in Paris.
From 2004 to 2009 he was CEO of the Food Safety Authority of Ireland.  His experience at senior level spans risk assessment, regulatory affairs and food production, both as a scientific practitioner and as a user of advice to translate scientific evidence into public policy and to communicate around high-profile and complex issues.
He is Chair of the Advisory Board of the Nutrition Innovation Centre for Diet and Health (NICHE) at Ulster University.  He sits on several professional committees concerned with food safety and health and is a non-executive board member of Campden BRI.
Register of interests
In line with FSA policy and established good practice for accessing external expertise, Scientific Advisory Committee members are required to declare any personal or non-personal interests which represent a real or potential conflict in respect of general or specific aspects of work undertaken. Interests will be managed in accordance with the FSA's policy and guidance. 
If members have interests not specified in these notes, but which they believe could be regarded as influencing their advice or other work for FSA, they should declare them. However, members are not under any obligation to search out interests of which they might reasonably not be aware. For example, either through being unaware of all the interests of family members, or of not being aware of links between one company and another. 
Current interests
Personal
Category of Interest 
Organisation / Body and Nature of Interest (period)
Direct employment  
The Food Observatory, Founder and Director (2018 to date)
Other fee-paid work from relevant organisations, consultancies 

Book Reviewer.  Johns Hopkins University Press, Baltimore, USA (2019 to date)

Thermo Fisher Scientific Inc. USA (2018 to date)

Scientific Advisory Board, Danone Food Safety Center 

Consultancy project on food factory risk management.  Crème Global, Dublin, Ireland (2019 to date)

Shareholdings 
Nestlé SA 
Membership, affiliation, trusteeships or decision-making position with relevant organisations 

Member International Advisory Board IFST (UK) 

Trustee and Chair, External Affairs Advisory Group, IFST (UK) 

Non-Executive Board Member, Campden BRI, UK 

Chair, Advisory Board, NICHE, University of Ulster 

Other personal interests 
Wife works for Johnson & Johnson (UK) 
Non-personal
Category of Interest
Organisation / Body and Nature of Interest (period)
Fellowships endowed by relevant organisations 

Royal Society of Chemistry, FRSC 

Institute of Food Science and Technology (UK), FIFST 

Society of Toxicology 

Institute of Food Technologists 

Nutrition Society 

Society of Risk Analysis 

Other non-personal interests 
Strategic Advisory Committee, Need For Nutrition Education/Innovation Programme (NNEDPRO), Cambridge, UK 
Historic interests
Personal
Category of Interest
Organisation / Body and Nature of Interest (period)
Direct employment  
Nestlé SA, Head of Food Safety & Integrity Research Programme 
Membership, affiliation, trusteeships or decision-making position with relevant organisations 

Member, International Scientific Advisory Board, Queens University Belfast 

Executive Advisory Board, Institute for Food Safety & Health, Chicago 

Chair, ILSI Europe Branch 

Trustee, ILSI, Washington 

Trustee, Feeding Tomorrow, IFT, Chicago