Member profile
Professor Sarah O'Brien
Last updated: 20 July 2021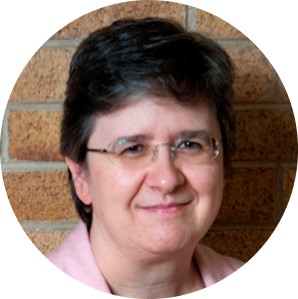 Professor O'Brien is the Elizabeth Creak Professor of Translational Agritechnology in the School of Natural and Environmental Sciences at Newcastle University
Previously she was Professor of Infection Epidemiology and Zoonoses in the Department of Public Health and Policy, University Of Liverpool and the first Director of the NIHR Health Protection Research Unit in Gastrointestinal Infections. Prior to that she was Head of Gastrointestinal Diseases Division at the Health Protection Agency Centre for Infections where she was responsible for assessing data and generating, through surveillance and research, the evidence base for the origins and spread of gastrointestinal infection.
She has published widely on these subjects.  She was Chair of the Advisory Committee on the Microbiological Safety of Food from 2007 to 2017, leading the production of influential, independent expert advice to the FSA and others on a range of topics including Campylobacter, Salmonella and viruses in food.
Register of interests
In line with FSA policy and established good practice for accessing external expertise, Scientific Advisory Committee members are required to declare any personal or non-personal interests which represent a real or potential conflict in respect of general or specific aspects of work undertaken. Interests will be managed in accordance with the FSA's policy and guidance. 
If members have interests not specified in these notes, but which they believe could be regarded as influencing their advice or other work for FSA, they should declare them. However, members are not under any obligation to search out interests of which they might reasonably not be aware. For example, either through being unaware of all the interests of family members, or of not being aware of links between one company and another. 
Current interests
Personal
Category of interest
Organisation / Body and Nature of Interest (period)

Direct employment

Elizabeth Creak Professor of Translational Agritechnology Newcastle University (August 2019 to present)

Other fee-paid work from relevant organisations, consultancies

Chair, Food Industry Initiative on Antimicrobial Resistance in the Food Chain (FIIA), Consultancy through the University of Liverpool (2017 to present)

Membership, affiliation, trusteeships or decision-making position with relevant organisations

General Medical Council Specialist Register (ongoing)

Member of External Advisory Panel, BBSRC Link project on Listeria, QIB Norwich (ongoing)

Chair, External Advisory Panel, NIHR Health Protection Research Unit in Gastrointestinal Infections at the University of Liverpool (April 2020 to present)
Non-personal
Category of interest
Organisation / Body and Nature of Interest (period)
Fellowships endowed by relevant organisations

Fellowship, Royal College of Physicians
Fellowship, Faculty of Public Health
Fellowship, Royal Society of Medicine
Fellowship, Royal Society of Public Health
Membership, British Medical Association 
Membership, British Infection Society
Historic interests
Personal
Category of interest
Organisation / Body and Nature of Interest (period)

Direct employment

University of Liverpool, Professor (Clinical) of Infection Epidemiology and Zoonoses, Department of Public Health and Policy (2011 - May 2019)

Director, NIHR Health Protection Research Unit in Gastrointestinal Infections (2014 - 2019)

Honorary Consultant, Public Health England (2014 - 2019)

Membership, affiliation, trusteeships or decision-making position with relevant organisations

Chair ACMSF (2007 - 2017)

University Representative, Council of Governors, Alder Hey Children's NHS Foundation Trust (December 2016 - 2018)
Non-personal
Category of interest
Organisation / Body and Nature of Interest (period)

Indirect financial or non-financial support from relevant organisations

Research grants from BBSRC, MRC, ESRC, NERC, NIHR, FSA, Wellcome Trust (2012 - 2019)

Research interests or funding which could benefit from work with FSA

FS101040:  Assessing the contribution made by the food chain to the burden of UK-acquired norovirus infection (NoVAS: Norovirus Attribution Study) Contract to University of Liverpool (2014 - 2019)

FS102087 (Phase 2): Estimating Quality Adjusted Life Years and Willingness to Pay Values for Microbiological Foodborne Disease (Phase 2) Sub-contract to University of Liverpool (2015 - 2017)

FS101072: Application of whole genome sequencing to fully characterise campylobacter isolates from IID1 and IID2 studies Contract to University of Liverpool (2014 - 2015)