Member profile
Professor Sandy Thomas
Last updated: 20 July 2021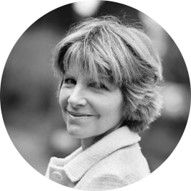 Professor Thomas is Director of the Global Panel on Agriculture and Food Systems for Nutrition, and an Honorary Professor at the Science Policy Research Unit at the University of Sussex.
She has extensive experience of leading, convening and generating cross-disciplinary analysis and strategic science to inform to policy. She was Head of the UK Government's Foresight Programme from 2007 to 2015, leading the production of a series of authoritative and influential reports on a range of complex policy challenges such as obesity, and the future of food and farming. She was Director of the Nuffield Council on Bioethics from 1997-2007. 
Register of interests
In line with FSA policy and established good practice for accessing external expertise, Scientific Advisory Committee members are required to declare any personal or non-personal interests which represent a real or potential conflict in respect of general or specific aspects of work undertaken. Interests will be managed in accordance with the FSA's policy and guidance. 
If members have interests not specified in these notes, but which they believe could be regarded as influencing their advice or other work for FSA, they should declare them. However, members are not under any obligation to search out interests of which they might reasonably not be aware. For example, either through being unaware of all the interests of family members, or of not being aware of links between one company and another. 
Current interests
Personal
Category of interest
Organisation / Body and Nature of Interest 
Direct employment

Director of the Global Panel on Agriculture and Food Systems for Nutrition 

Membership, affiliation, trusteeships or decision-making position with relevant organisations 

Deputy Chair of the Advisory Group, SPRU, University of Sussex  

Chair of the International Advisory Board, Action Against Stunting, London School of Tropical Medicine and Hygiene 
Non-Personal
| Category of interest | Organisation / Body and Nature of Interest  |
| --- | --- |
| Fellowships endowed by relevant organisations | Fellow of the UK Zoological Society |