Member profile
Professor Sandy Thomas
Last updated: 09 January 2023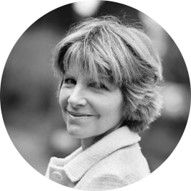 Professor Thomas is Director of the Global Panel on Agriculture and Food Systems for Nutrition, and an Emeritus Professor at the Science Policy Research Unit at the University of Sussex.
She has extensive experience of leading, convening and generating cross-disciplinary analysis and strategic science to inform to policy. She was Head of the UK Government's Foresight Programme from 2007 to 2015, leading the production of a series of authoritative and influential reports on a range of complex policy challenges such as obesity, and the future of food and farming. She was Director of the Nuffield Council on Bioethics from 1997-2007. 
Register of interests
An up-to-date record of member interests can be found on the register of interests page.